WELCOME GRUB ADDICTS!
Philly Born caribbean food × Crafted with Love × where all grub addicts are welcome!
Hello, we are Thomas and Natalie Smith, the owners and operators of Grubaholics! Grubaholics was established in 2014 but the dream of owning our own food truck has been alive since 2008. Natalie and I were just a regular working class couple, working as mail carriers for the post office. We made a pretty good living for ourselves but I often thought to myself, 'If I work this hard for myself rather than for someone else, I might become something great'. The extra hours and the labor was too much to handle sometimes as we worked over 40 hours a week each.
One day in 2013, the post office released a new memorandum, and it said that all of the non career mail carriers was going to have to accept a pay cut, a 30% pay cut. I at the time already felt underpaid and overworked, making $6 per hour less was the icing on the cake for us. We had until April 2013 to decide if we wanted to stay or go, to me, it was clear.
With no more post office soaking up all of our time, we had plenty of it to invest into our business aspirations. In the summer of 2013, we flew to Miami and had Grubaholics built from scratch to our exact liking. In March of 2014, Grubaholics was born. The idea of selling Jamaican dishes came from one day when my family had a big get together at my uncle's house. The aunts and uncles brought food to eat and we wanted to contribute too. Natalie then made what she's superb at, Jamaican food. I personally thought that nobody would eat any of it, we eat soul food, hot dogs, burgers, and Mac and cheese with sugar. I couldn't have been more wrong, her food got devoured, everyone loved it and was begging for more. I knew that Jamaican food was what we were going to be selling from our truck. The jerk chicken cheesesteak idea came across totally by mistake. We were at the health department and was listing our menu items to the health inspector. We told him we want to sell curry chicken, jerk chicken, cheesesteaks, etcetera, he thought we said "curry chicken, jerk chicken cheesesteaks, etcetera". That's when the light bulb went off. I imagined how a jerk chicken cheesesteak would taste, it would be perfect for Philly and perfect for us as we would be the only place to buy one.
Once we opened, we had to start from ground zero, we were totally unknown to the public. We gained our following one person at a time. We struggled at times, but we couldn't quit. Fast forward to now, I believe we are one of the top 10 food trucks in the city and I won't be satisfied until we are a household name.
CALL US:
(215)613-4782
FOLLOW US!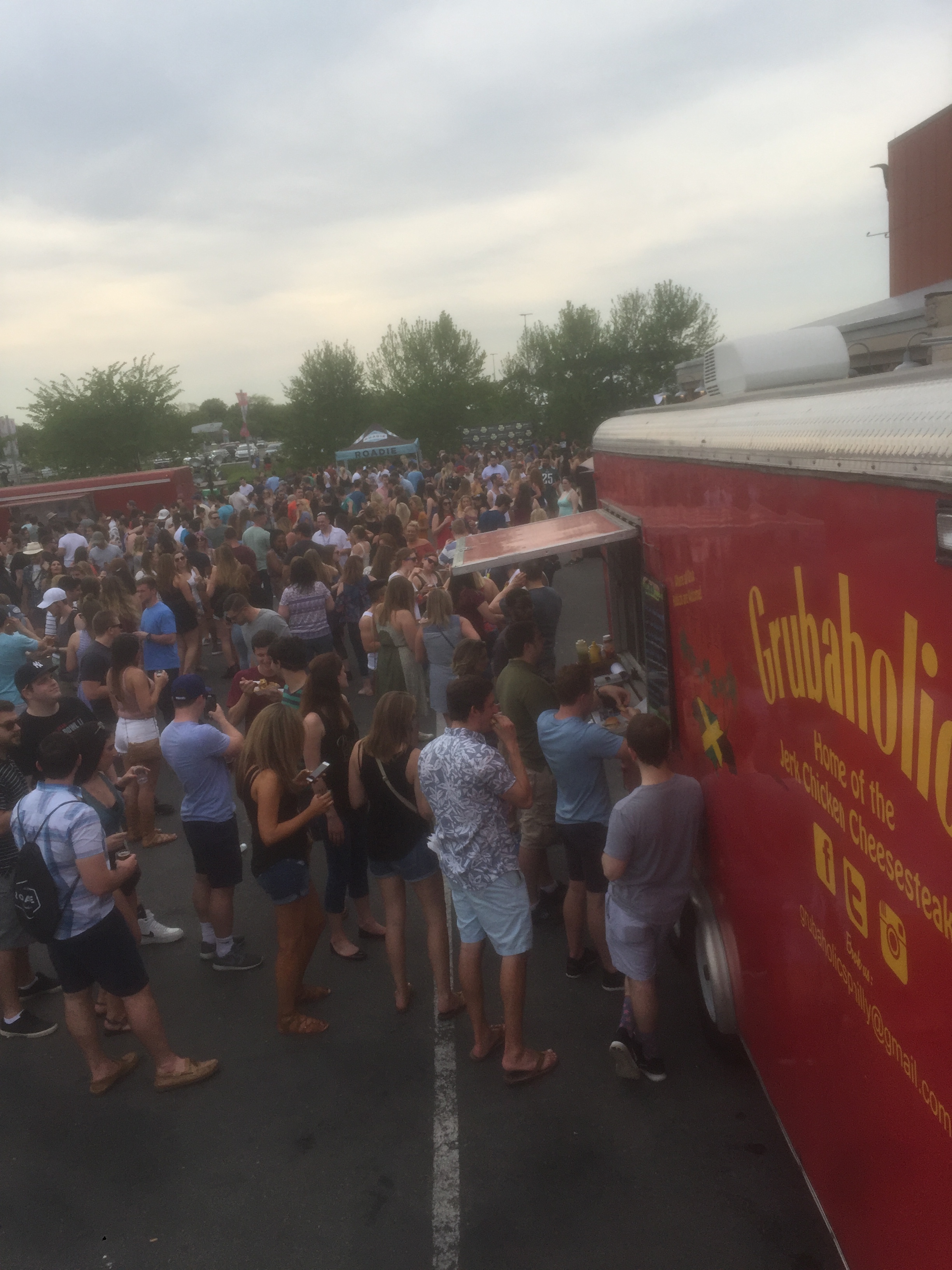 Yes, we cater.
Fill out the form below and someone will be in touch as soon as possible.